Your IT-equipped company.
IT systems play a crucial role in ensuring the smooth operation and prosperity of a business. However, the process of acquiring equipment and software can be more challenging than it seems.
How can you be certain that you have made the right choices? What is the best price-performance ratio available in the market? Are there any potential reliability issues that may arise in the future?
Leave these uncertainties to us. With our robust alliances with the most significant market providers and extensive expertise in constructing IT infrastructures for businesses of all sizes, we guarantee that your IT procurement is seamless. We handle the entire procurement process, integrate the chosen systems into your offices, and offer specialized technical support 24/7.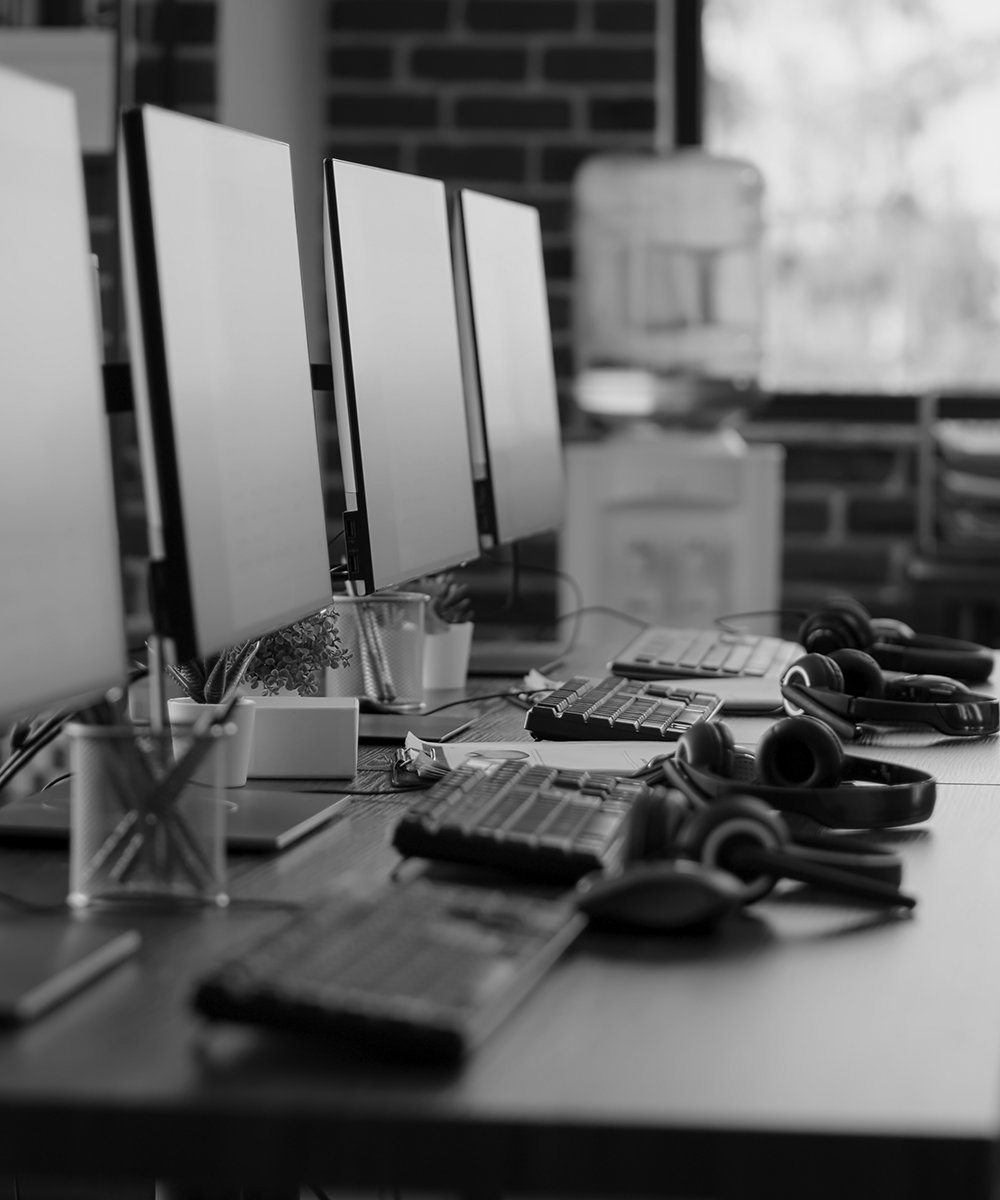 Hardware and Software Supply
---
COMODA supply solutions
Workstations, desktops, notebooks.
Peripherals.
Routers and other networking equipment.
Storage solutions: NAS, local servers.
Printing equipment.
Licensed software: operating systems, office suites, security solutions, specialized programs.
Cloud-based tools.
BENEFITS FOR YOUR BUSINESS
Optimized costs
By entrusting the responsibility of procurement to a specialized vendor, you open up opportunities to concentrate on revenue-generating activities. Additionally, our direct distribution partnerships and longstanding connections with hardware and software manufacturers provide us with a competitive edge to negotiate on volumes, delivery times, promotions, and preferred configurations, surpassing the level of ordinary retail offers.
Expert recommendations
When it comes to making choices regarding equipment and software licenses, the abundance of options available in the market can be overwhelming. Moreover, since the value of these technologies can be quite significant, making a hasty decision can prove to be quite costly. We exclusively recommend and sell technologies that we have tested, know, and have successfully integrated into either our own office or other businesses' headquarters. As a result, we can provide you with informed recommendations that are tailored to your unique business needs.
Personalized approach
Our team of multi-specialized experts carefully analyzes the unique needs and challenges of your industry. We then propose efficient and high-performance IT products that are not only compatible with each other but also deliver tangible value to both your employees and customers. We always ensure that the hardware and software solutions we recommend are tailored to the dynamics of your business and contribute to your growth factor.
Time savings
Save time and stay dedicated to running your business by outsourcing the process of purchasing IT equipment and software. You can leave all the worries, calculations, and documentation to us. From the initial consultation, to supplier intermediation and installation, we handle all the steps involved in putting your IT infrastructure into operation. Our goal is to ensure that everything becomes operational as quickly as possible, allowing you to focus on your business's core activities without any interruptions.