Growing sales without risk or interruption.
There are many hidden details that contribute to a pleasant shopping experience. We help you focus on efficiently increasing your sales volume and satisfying your customers by taking care of all the IT infrastructure in your point of sale.
We install complex hardware and software systems tailored to the size and specifics of your business that are perfectly scalable over time.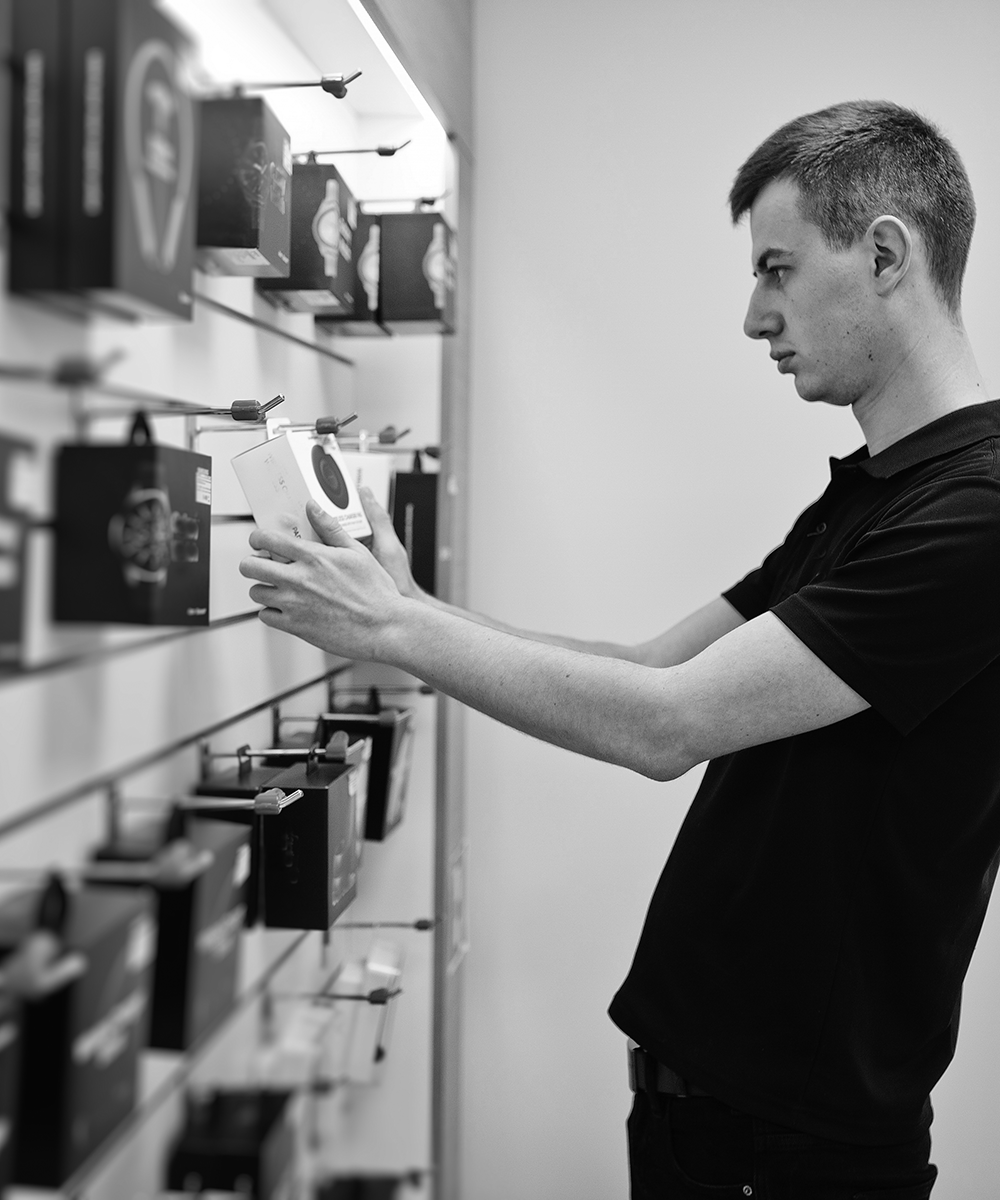 IT solutions for Retail
---
COMODA Retail solutions
We design and implement the IT infrastructure for your commercial space from scratch.
We install the necessary point of sale (POS) and inventory management systems.
We integrate specialized systems for customer management, operations, and finances (CRM, ERP, 1C), essential for a successful business.
We securely store customer and transaction data on a dedicated server and create automated backups.
We set up and secure the internal network infrastructure and Wi-Fi connections.
We install security systems (video monitoring, anti-intrusion alarms, access control).
We provide support and maintenance for the hardware and software solutions we install.
BENEFITS FOR YOUR BUSINESS
Cost savings
Outsourcing your IT services to our experienced team can help you save on multiple fronts. By working with us, you can avoid the expenses of hiring and maintaining permanent employees, as well as the costs associated with choosing and sizing your IT infrastructure. Instead, we offer compatible solutions, expert interventions, and complete, financially predictable services that can help you optimize your budget and achieve your business goals.
Efficiency
By choosing high-performance and reliable technologies, we ensure that your store's IT infrastructure is always up and running, which helps avoid frustrating interruptions that could affect sales and customer satisfaction. Our team works closely with you to understand your specific needs and recommend the best hardware and software solutions to meet them. With our expertise, you can trust that your store's IT infrastructure is in good hands, leaving you free to focus on other aspects of your business.
Safety
Protecting your customer and business data is one of our top priorities. We ensure that your data is stored securely either on dedicated servers or cloud-based storage solutions, depending on your specific needs. We also set up automated backups of all your files to ensure that you have a reliable backup system in case of any data loss.
Scalability
Businesses can grow and evolve quickly, and their IT infrastructure must keep up with their pace. That's why we offer scalable solutions that can be adapted to your business's changing needs. We can help you add more hardware and software as needed, expand your network infrastructure, and integrate new systems to support your growing operations.