We establish the IT ecosystem that powers impeccable Service.
In the fast-paced hospitality industry, technology plays a vital role in enhancing the customer experience. Our solutions help streamline the ordering, sales, and booking processes, secure your resources, and confidently manage the flow of customers through dedicated IT solutions.
With our extensive experience in setting up IT infrastructures for HoReCa businesses, we enable you to become the best in your field. Let us help you create a seamless IT ecosystem that ensures impeccable service for your customers.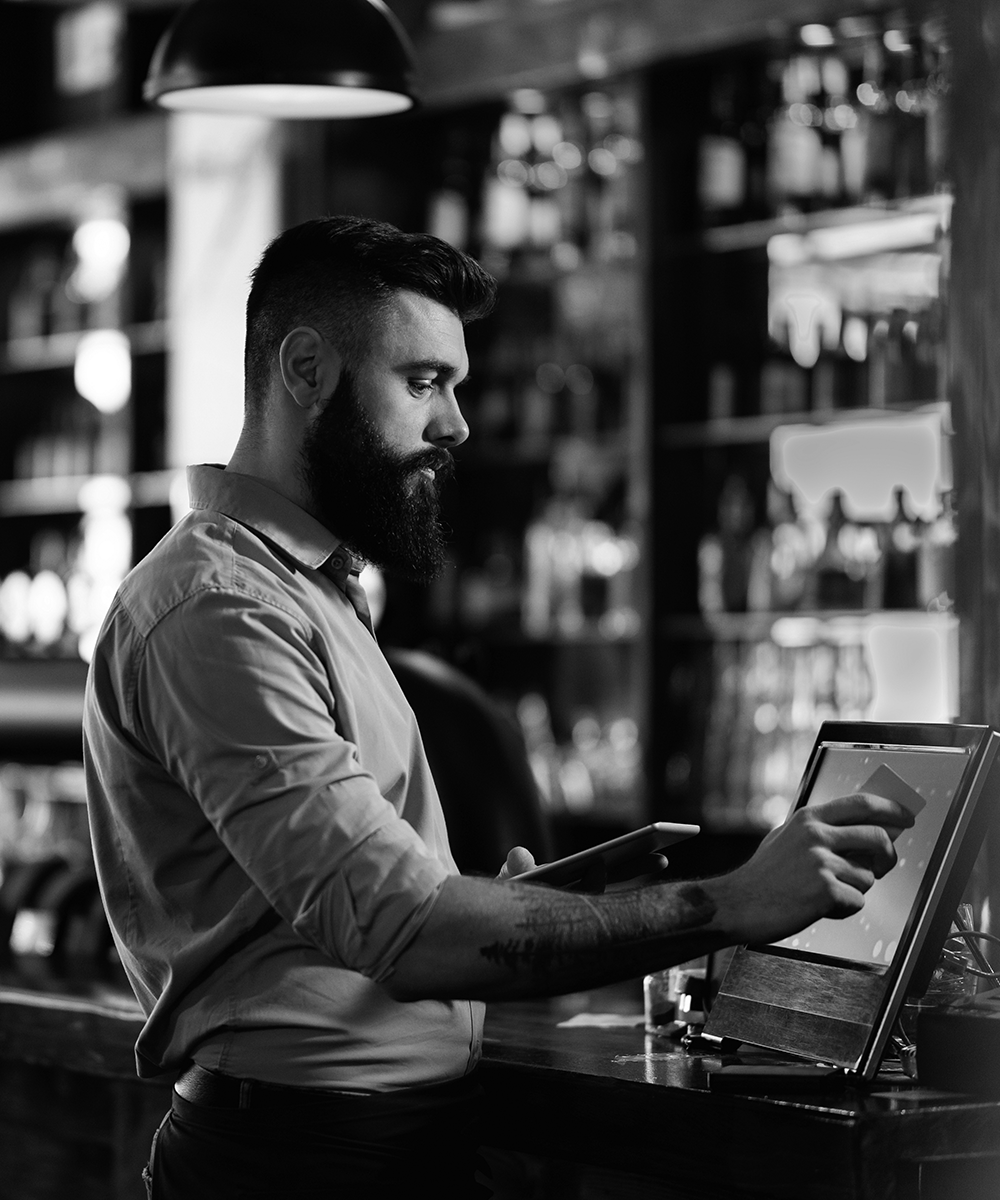 IT solutions for HoReCa
---
COMODA HoReCa solutions
We install point-of-sale and online order and inventory management systems (POS).
We integrate specialized systems for customer management, reservations, and financial operations (CRM, ERP, 1C).
We configure online booking and ordering software solutions, as well as home delivery platforms, to enable your customers to place orders easily.
We install specialized peripheral devices such as kitchen display systems, self-ordering terminals, digital menus.
We set up and secure the internal network infrastructure and provide secure Wi-Fi networks for your customers to use.
We install security systems (video surveillance, anti-theft alarms, access-controlled areas) to ensure the safety of your premises.
We configure storage systems (server & data center) and data processing systems for customer and transaction data, and set up an automated backup system to ensure the security and continuity of your business operations.
BENEFITS FOR YOUR BUSINESS
Profitability
Investing in technology can significantly improve the profitability of your hospitality business. By implementing our technology solutions, your establishment can receive and fulfill more orders accurately compared to one that still relies on paper registers. We provide you with all the IT tools necessary to amplify your vision and the quality of services you offer..
Superior efficiency
We understand the importance of superior efficiency in the HoReCa industry. That's why we work with you to select the devices and programs that simplify your daily operations, reduce manual labor, and improve communication between your employees and customers.
Customer satisfaction
Our technology solutions can help you exceed your customers' expectations by providing quick order taking, accuracy, reasonable wait times, and ease of making a reservation or placing a take-away order. In addition, a comfortable environment with free and secure internet is a bonus point that customers appreciate… By providing the latest technology solutions, we can help you create a seamless and enjoyable customer experience that will keep your customers coming back.
Security
At our company, we take data security seriously. We understand the importance of keeping sensitive information safe and secure, which is why we offer a comprehensive range of security solutions for our clients in the hospitality industry. Whether you are looking to secure customer information, financial data, or other sensitive information, we have the expertise and experience to help you protect your business operations. So you can focus on running your business and delivering exceptional experiences to your customers, with the confidence that your data is secure.