Don't hire an IT specialist to will take care of the proper functioning of the office technique, just call us! We are a team of 12 specialists, experienced in different IT fields. We offer on-demand IT services and support (when a specific problem occurs) or on a monthly basis (we help you whenever needed during the month).
On-Demand IT Support
When an IT problem occurs, you contact us. We come to your office within 1 hour (within the Chisinau city boundaries), depending on how critical the problem is. You can also receive remote IT support by phone, Teamviewer or Skype - within 5 - 60 minutes.
IT Support Monthly Subscription
A contract is signed, based on the number of computers that require maintenance. The price includes:
IT support whenever, and as many times as necessary;
Unlimited calls for help;
Access to 12 specialists with experience from different IT domains;
Antivirus;
Synology backup service with renewal within the time of the IT service contract
Problems that occur are solved remotely (Skype, Teamviewer or on the phone within 5-60 minutes) and on-site (we travel anywhere within Chisinau within an hour, depending on how critical the situation is).
Services Included in IT Support:
Initial Audit - Identify all problems at the start;
Local and remote IT service;
Installing the monitoring software - tracking the state of the computers remotely;
Synology equipment - for storage;
Antivirus;
Moving the office - relocating all IT systems, uninstalling and assembling servers at the new location;
Delivery and connection of the necessary adjacent products with additional tariff (CRM, VOIP telephony, Hotspot etc.);
Repair of damaged equipment with additional charge.
Our services also include, by request, an IT Audit twice a year for evaluating the status of information systems from the office and making the use of equipment more efficient.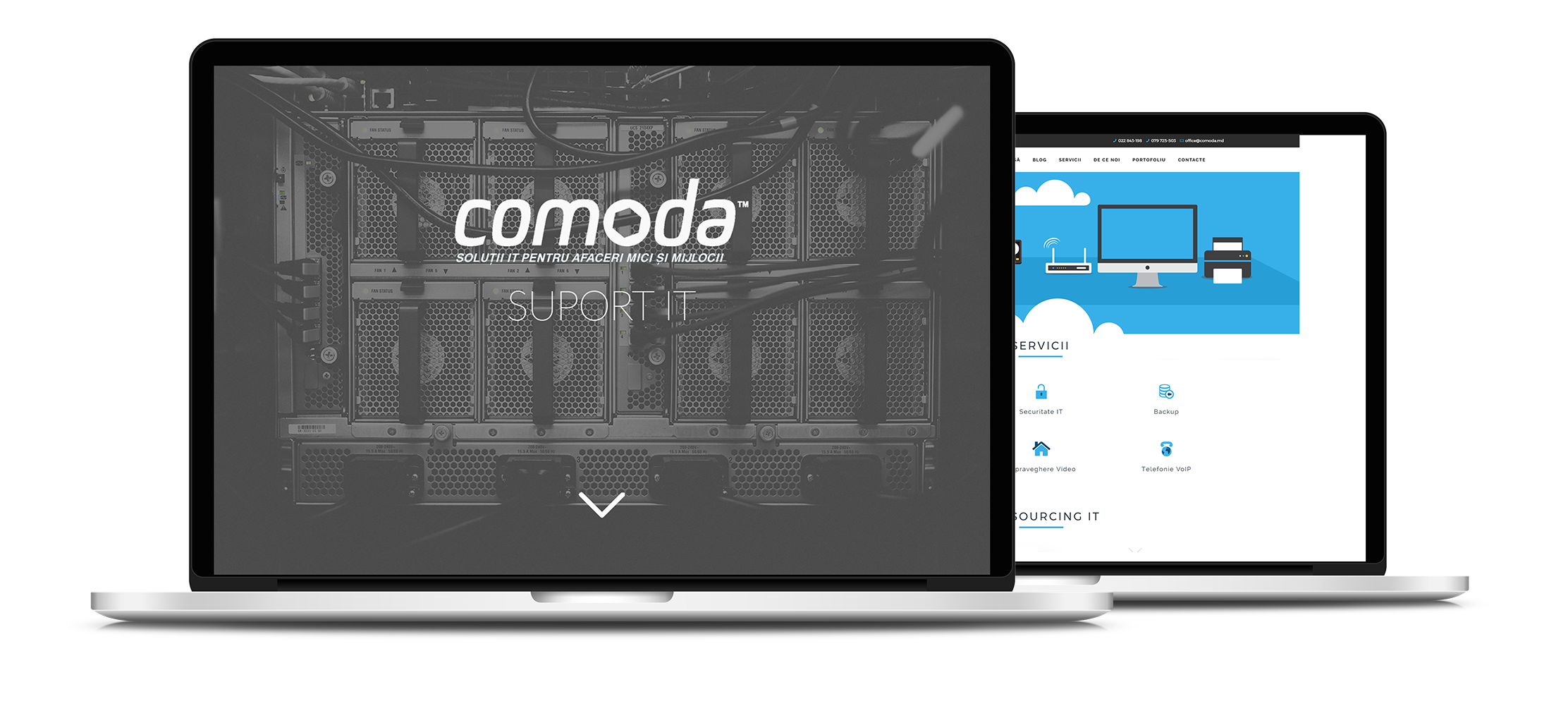 Do you want a free consultation for your company? Fill in the form and we will contact you.